JAKARTA – Meningkatnya popularitas e-sport saat ini tak lepas dari peran para pengembang teknologi yang membuat sebuah game jadi lebih menyenangkan. Salah satu yang membuat game menjadi lebih dekat dengan para pemainnya adalah teknologi virtual reality.
Keberadaan teknologi ini sebenarnya sudah bukan barang baru. Namun, dengan berbagai macam pengembangan dan penyempurnaan, virtual reality (VR) menjadi salah satu faktor yang membuat game lebih menyenangkan. Teknologi ini pun sudah sering muncul di berbagai film produksi Hollywood.
Selama bertahun-tahun, film-film tentang virtual reality ini mengajak para penonton menjelajahi dunia lain yang selama ini mungkin hanya dalam khayalan. Gambar-gambar yang cantik atau bahkan suram dibalut cerita yang seru membuat film ini memiliki tempat tersendiri di hati para penggemar film. Berikut 7 film virtual reality terpopuler yang pernah dibuat seperti dikutip dari Ranker.com.
1. The Matrix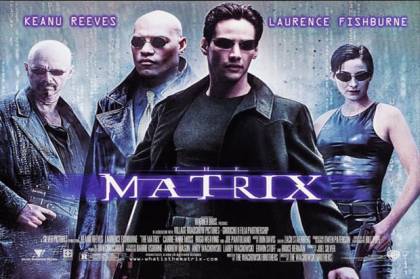 Dirilis pada 1999, film yang disutradarai Wachowski bersaudara ini disebut Game Spot sebagai standar emas film VR. Film yang dibintangi Keanu Reeves ini memasukkan sebagian besar umat manusia ke dalam duia palsu yang hidup di dalam sebuah komputer. Meskipun sekuelnya tidak sehebat film pertama, tapi versi asli ini selalu dianggap sebagai film klasik.
2. Ready Player One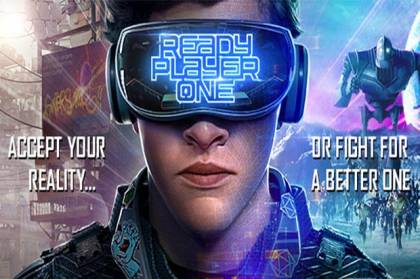 Film produksi 2017 ini membawa para penontonnya kembali ke masa nostalgia. Steven Spielberg mengajak orang-orang di masa depan menggunakan VR untuk mengunjungi kembali karakter populer. Film ini mengisahkan tentang dunia masa depan ketika pencipta dunia virtual meninggal dunia, orang-orang harus berburu telur Paskah demi mencari petunjuk untuk mendapatkan warisannya.
3. Inception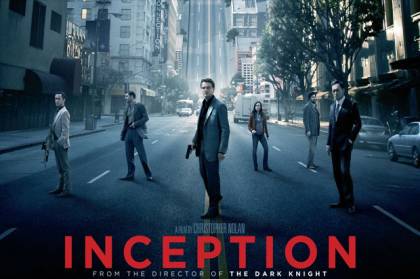 Salah satu film yang sampai sekarang masih terus menjadi pembahasan, Inception mengisahkan tentang seorang pencuri profesional yang diperankan Leonardo DiCaprio yang mencuri informasi dengan menyusup ke alam bawah sadar targetnya. Dia kemudian menaawarkan peluang untuk menghapus catatan kriminalnya sebagai bayaran memasukkan ide orang lain ke alam bawah sadar targetnya. Film yang disutradarai Christopher Nolan pada 2010 ini memenangkan 4 Oscar.
4. Total Recall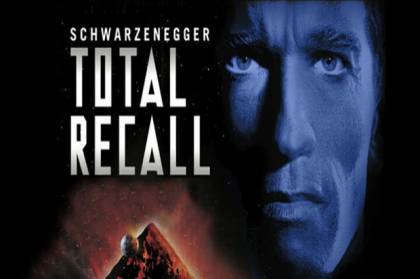 Dibesut Paul Verhoeven pada 1990, Total Recall adalah film yang diangkat dari cerpen karya Phillip K Dick berjudul We Can Remember It for You Wholesale. Film yang dibintangi Arnold Schwarzenegger ini mengisahkan tentang seorang kuli bangunan yang tiba-tiba menemukan dirinya berada di tengah-tengah aksi mata-mata di Mars dan tidak mampu menjelaskan apakah pengalaman itu nyata atau hasil implan memori.
5. Tron
Film produksi Disney yang dirilis pada 1982 ini mengisahkan tentang seorang programmer komputer yang diperankan Jeff Bridges yang masuk ke dalam dunia piranti lunak komputer. Di situ, dia berinteraksi dengan sejumlah program ketika dia ingin melarikan diri. Film ini disutradarai Steven Lisberger.
*6. Tron: Legacy *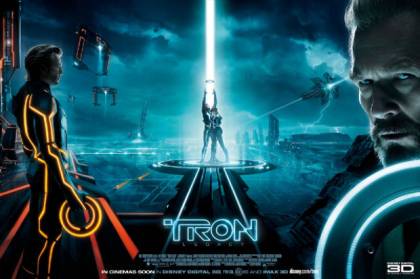 Dibuat sekitar 28 tahun setelah film pertamanya, sekuel Tron ini mengisahkan tentang anak karakter yang diperankan Jeff Bridges di film pertamanya, Sam. Dia merespons pesan dari ayahnya yang sudah lama menghilang dan pergi ke sebuah realitas virtual bernama The Grid, dimana ayah Sam dan algoritma Quorra harus menghentikan program Clu agar tidak menginvasi dunia nyata.
*7. The Matrix Reloaded *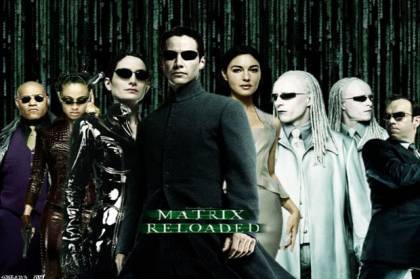 Masih disutradarai Wachowski bersaudara dan dibintangi Keanu Reeves, sekuel The Matrix ini ber-setting 6 bulan setelah peristiwa di The Matrix. Di film ini, Neo (Keanu) dan para pemimpin pemberontak punya sekitar 72 jam hingga 250.000 musuh menemukan Zion dan menghancurkannya dan penduduknya. Neo harus memutuskan bagaimana dia bisa menyelamatkan Trinity (Carrie-Ann Moss) dari nasib buruk di mimpinya.