1. Bumi Manusia – Oleh Pramoedya Ananta Toer (Goodreads rate 4.39)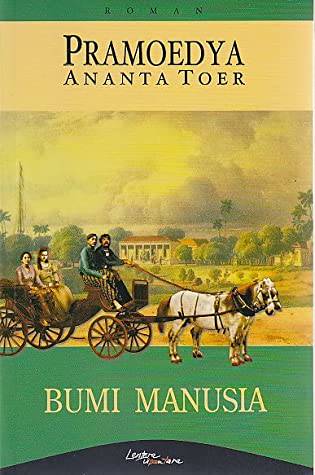 Tetralogi karya Pramodya Ananta Toer ini pertama kali diterbitkan pada 1980. Bukan hanya terbaik, Bumi Manusia dianggap menjadi salah satu buku yang paling berpengaruh di Indonesia. Bumi Manusia bercerita tentang kisah Minke, orang Jawa berdarah murni, dengan gadis ras campuran Indo. Kisah mereka berlatar belakang saat kemunculan sentimen anti kolonial Indonesia sekitar abad ke-20.
Dalam buku ini, bukan hanya kisah percintaan saja, namun juga mengangkat tentang awal pergerakan nasional, pertautan rasa, pertarungan kekuatan, hingga pembangunan nasional yang kemudian melahirkan Indonesia modern.
2. Pulang oleh Leila S. Chudori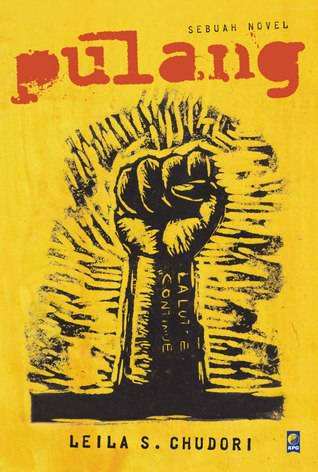 Memiliki latar belakang tragedi 1965 atau dikenal dengan G30SPKI, buku Pulang karya Leila S. Chudori begitu menyentakkan dan menghanyutkan hati berbagai kalangan dan memberikan perspektif berbenda tentang sejarah kelam Indonesia.
Buku ini bercerita tentang seorang eksil politik Indonesia bernama Dimas Suryo yang berkelana di negara asing tanpa bisa pulang ke Tanah Air. Ia bertemu dan bersahabat dengan tiga orang Indonesia lainnya dan menetap di Paris, Perancis. Namun kehidupannya seperti tidak lengkap meski sudah memiliki kehidupan baru di Paris. Dimas dan kawan-kawannya rindu Tanah Air meski tahu mereka tak akan bisa benar-benar pulang karena situasi.
Cerita yang kompleks namun tidak rumit dan alur yang maju mundur yang tidak memusingkan membuat buku ini banyak digemari dan buat penasaran. Banyak sensasi yang dirasakan saat membaca buku ini, mulai dari sedih, marah, menangis, hingga marah menjadikan buku ini wajib dibaca sekali seumur hidup.
3. Saman oleh Ayu Utami (Goodreads rate 3.62)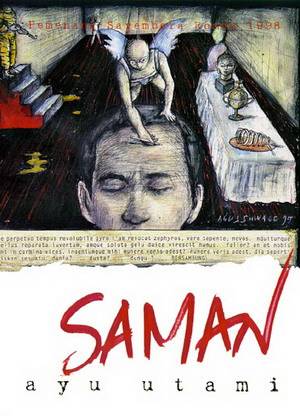 Saman merupakan novel pertama karya penulis Ayu Utami yang diterbitkan pada April 1998. Mengambil tema seksualitas dan perspektif perempuan yang masih tabu, buku Saman sering kali mengundang kontroversi. Namun buku ini menjadi salah satu buku yang wajib dibaca karena banyak sekali wawasan-wawasan terkait kondisi sosial, politik, dan budaya Indonesia pada masa itu yang mengajarkan kita banyak hal.
Setelah terbit, Saman banyak menyabet beragam penghargaan bergengsi baik Nasional maupun Internasional hingga diterbitkan di berbagai negara seperti Perancis, Belanda, dan Korea Selatan.
4. Ronggeng Dukuh Paruk oleh Ahmad Tohari (Goodreads rate 4.17)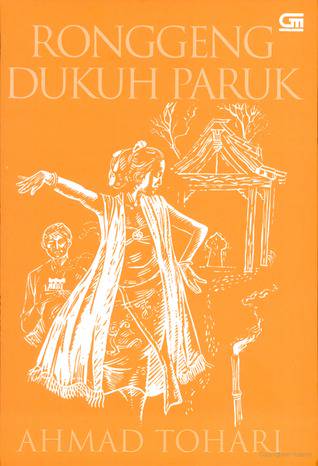 Bila kamu suka dengan cerita Bumi Manusia atau Pulang, buku ini bisa masuk daftar bacaan kamu. Lewat karya Ronggeng Dukuh Paruk, penulis Ahmad Tohari bercerita tentang penari tradisional yang menjadi korban patriarki dan kekacauan politik yang berlatar belakang pada tahun 1965.
Cerita dalam buku ini begitu memilukan dan menggores hati.
5. Lelaki Harimau oleh Eka Kurniawan (Goodreads rate 4.06)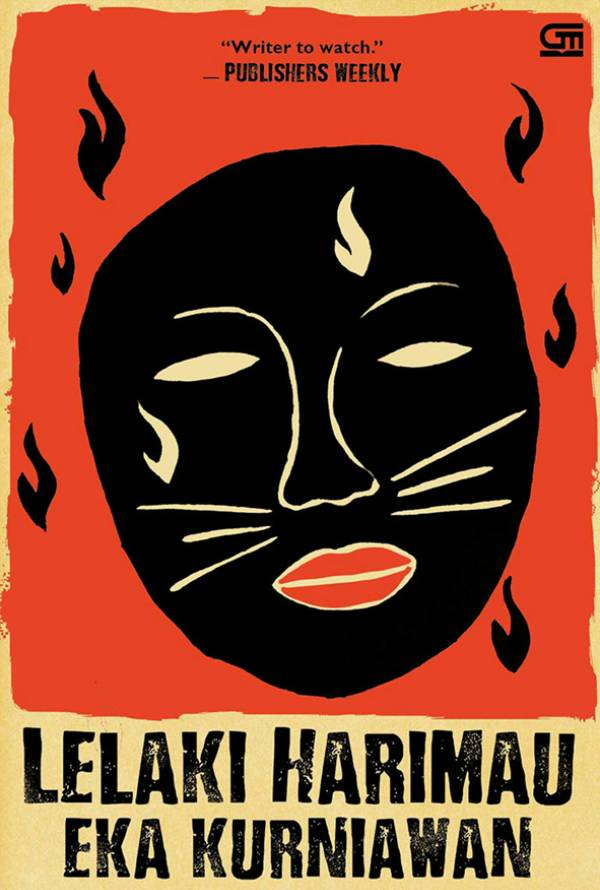 Buku berjudul Lelaki Harimau ini sederhana namun tetap menyentuh hati para pembacanya karena dekat dengan kehidupan sehari-hari. Banyak cerita dalam buku ini mengajarkan pembaca tentang nilai-nilai moral yang disampaikan karakter-karakternya dan menunjukkan betapa kompleksnya hubungan manusia.
Lelaki Harimau juga pernah meraih penghargaan Book of the Year IKAPI 2015 dan telah diterjemahkan ke dalam bahasa Inggris, Prancis, Italia, Jerman, dan Korea. Buku ini dapat membantumu mengerti ragam perspektif tentang perilaku manusia yang tidak semuanya benar atau salah.
Dari daftar di atas, mana yang sudah pernah kamu baca? Tulis rekomendasi atau review kamu di kolom komentar ya.
Selamat membaca!