Film Queen Of The South bagi saya pribadi merupakan sebuah film yang layak di tonton, bukan dari sisi Manajemen Kartel ataupun Narkoba akan tetapi film tersebut menyuguhkan bagaimana perjuangan seorang wanita dari bawah hingga mencapai puncak dan berakhir dengan Happy Ending, akan tetapi uniknya adalah perjuangan hingga mencapai puncak tidak perlu mengorbankan seseorang bahkan tetap membantu seseorang yang membutuhkan pertolongan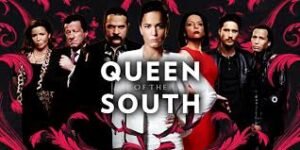 Film Queen Of The South merupakan sebuah referensi untuk mempelajari ekonomi politik narkoba. Pemeran utama dari film adalah seorang perempuan yang bernama Teresa Mendoza.
Awal cerita film dimulai dengan Teresa harus menerima kabar bahwa pacarnya telah meninggal dunia. Teresa sangat terpukul karena ia harus hidup sendiri yang awalnya bersama pacar dengan bergelimang kekayaan.
Pacar Teresa merupakan seorang kartel narkoba. Walupun begitu dia tetap mencintai pacarnya.