Di zaman yang maju dan modern sebenernya kita enak sekali di bandingkan zaman dulu, bayangin aja kalo kayak zaman sekarang tapi belum ada mobil motor atau pesawat.
Berapa lama perjalanan kita ke sekolah atau ke kantor kalau mau liburan ke Bali Lombok atau New York sekarang tuh punya teknologi yang super canggih kayak Smartphone kita kalau lagi kangen sama temen – temen sama pacar sama mama papa tinggal chat aja kalau nggak dibales, sih tinggal telepon Kalau kangen atau curiga dia lagi sama siapa tinggal video call ya kan.
Bayangin dulu sebelum teknologi semua ada kita harus kirim surat lewat Kantor Pos beli perangko dulu terus nunggu berminggu – minggu berbulan – bulan nunggu balasan hanya untuk tahu kabar seseorang.
Tapi dengan adanya perkembangan teknologi kayak gini masih ada ya kan dan dunia itu akan selalu beradaptasi dengan perubahan dengan teknologi karena dengan munculnya teknologi yang baru banyak hal yang kita sudah tidak butuh lagi bukan cuma barang-barang, kadang pekerjaan pun menjadi punah nih karena adanya teknologi profesi – profesi yang tadinya populer dan penting bisa saja punah begitu saja,  menarik banget ini adalah pekerjaan – pekerjaan yang punah karena teknologi yang satu ini dikuasai oleh teknologi.
Apa aja si pekerjaan yang pada zaman dulu sangat populer dan di butuhkan oleh orang banyak, yuk kita simak bareng – bareng.
1. Menyusun Pin Bowling
Sebelum pin Bowling itu tiba – tiba turun sendiri pakai mesin, ada zaman dimana manusia lah yang mengatur pin – pin tersebut atau yang lebih akrab dikenal dengan ataupun monkey itu bertugas untuk menyusun PIN bowling di lintasan membersihkan PIN bowling yang jatuh dan membawa bola boling nya kembali kepada para pemain, pekerjaan yang satunya itu dulu banyak banget dilakuin sama remaja laki-laki karena pekerjaan ini muslim an dan cuman part time bahkan bergaji rendah dan mengharuskan bekerja sampai lewat tengah malam.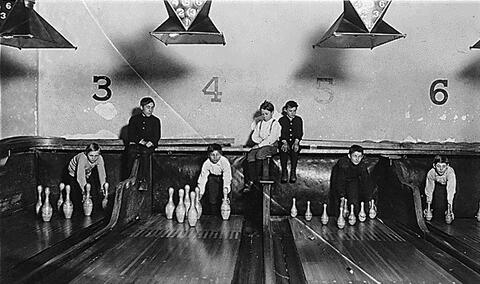 2. Tukang Menyalakan Lampu
Sebelum adanya teknologi lampu dan listrik, lampu ini sangat dibutuhkan di setiap kota karena mereka bertugas untuk menyalakan lilin atau lentera yang menerangi Jalan, meskipun pekerjaan yang satu ini sudah puna karena adanya listrik yang tiba-tiba jalanan udah mulai gelap nyala sendiri semua lampunya tapi ada beberapa kota Seperti London dan Polonia yang masih menggunakan jasa untuk keperluan wisata.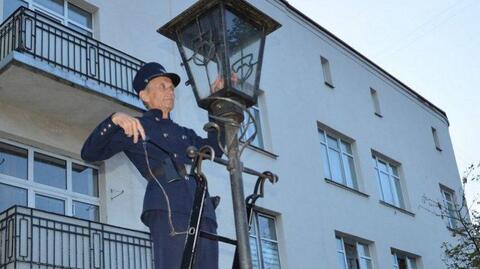 3. Penangkap Tikus
Pekerjaan sebagai penangkap tikus ini cukup populer di benua Eropa dan alasan adanya pekerjaan ini The First place itu adalah untuk mencegah kerusakan persediaan makanan yang disebabkan oleh tikus, mengontrol populasi tikus dan mencegah penyakit yang disebabkan oleh tikus apalagi kalau misalkan kalian ingat Eropa tuh pernah dilanda sama The Black Flag atau Belanda di tahun 1347 sampai  tahun1351 dan yang  disebarkan oleh tikus, dari batas atau kematian yang disebabkan oleh wabah itu mencapai 50 juta kematian di Eropa berdasarkan data dari WHO 50 juta orang meninggal karena tikus.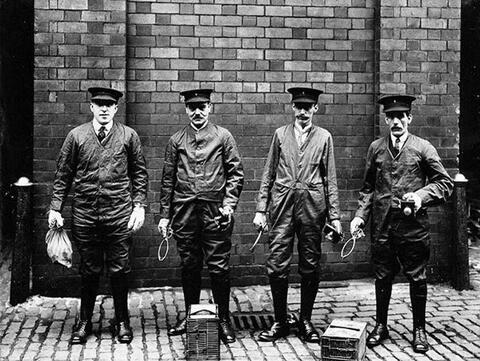 Karena pekerjaan ini pasti dulu diperlukan banget pembunuh tikus kematian sebenarnya terjadi sama di Indonesia seperti seperlima Indonesia habis.
Ada sebuah cerita seorang catcher asal Inggris di pertengahan abad 19 bernama jak berat yang mengaku bahwa dia tidak hanya Menangkap tikus – tikus untuk dibasmi tapi juga untuk dirawat dan dipelihara jadi dia memelihara tikus – tikus yang berwarna unik yang dia temui lalu dijual sebagai hewan peliharaan kebanyakan pelanggannya jak berat ini adalah wanita dan mereka memelihara tikus – tikus tersebut dengan sangat baik bahkan dayang – dayang kerajaan yang memelihara tikus ini Menyiapkan Sangkar Emas untuk rumah si tikus selain itu juga dikabarkan memelihara tikus yang dikembangbiakkan oleh Jack berat dari sinilah muncul istilah tikus mewah atau Fancy Wheels.
4. Driver Kayu
Sebelum ada transportasi berupa batang kayu yang akan dijadikan sumber bahan bakar konstruksi bangunan, senjata, kertas juga perabotan rumah tangga itu dipindahkan dari tempat penebangan pohon ke tempat penggergajian.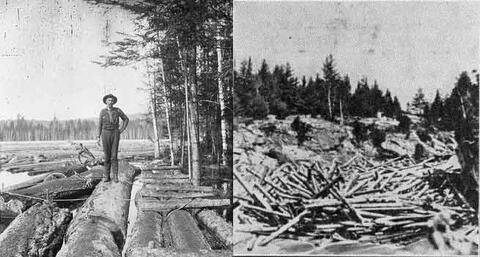 Memanfaatkan aliran sungai batang – batang pohon yang akan diolah itu dibiarkan mengapung di aliran sungai itu sampai nyampai di tempat pengolahannya,  untuk memastikan kayu – kayu itu tuh sampai di tempat pengolahan dengan baik lancar tanpa adanya macet di sungai.
Jika ada sumbatan maka driver harus membuka sumbatan dengan peledak atau alat yang bernama Fifi harus bekerja dengan cepat supaya air sungai nya tuh tidak naik dan menyebabkan banjir dan pekerjaan yang satu ini menarik yaitu memang membutuhkan pemahaman fisika dia nggak cuman itu mereka juga harus kuat banget jadi fisik harus bagus, harus lincah juga karena mereka harus berdiri di atas balok kayu yang bergerak dan berlari dari 1 balok ke balok lainnya.
Karena itu banyak juga Pekerjaan yang jatuh terjepit balok-balok kayu hingga mereka ke
The post Pekerjaan Yang Sudah Punah Karena Teknologi appeared first on BacaSaja.
from BacaSaja https://ift.tt/xgbli8M
via IFTTT https://ift.tt/AIQwoY9 https://ift.tt/rhKweIc https://ift.tt/TRMtiAa